Vatika Hair Mayonnaise Repair & Restore 500ml
Dabur Vatika Naturals Hair Mayonnaise Pre-Shampoo Treatment
Hair Mayonnaise
Repair & Restore
For Damaged, Chemically Treated Hair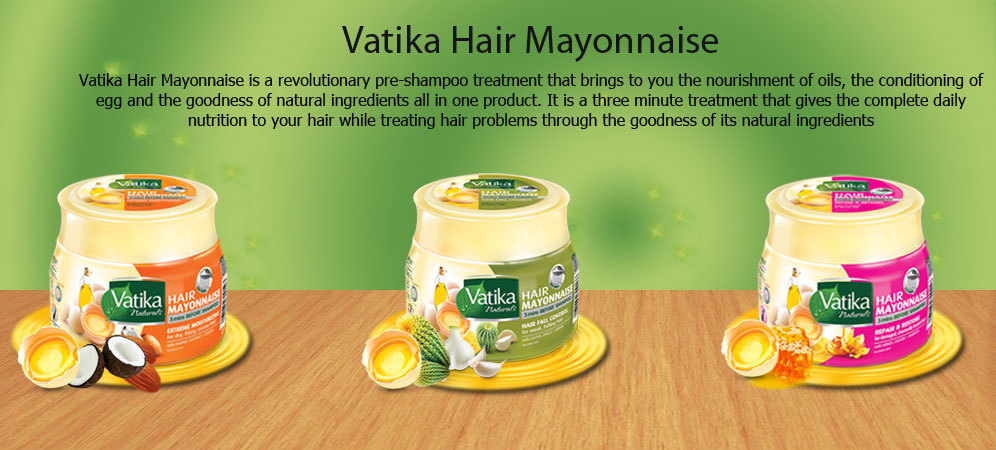 Vatika Hair Mayonnaise is a pioneering hair care solution that provides the nourishment of essential oils and conditioning from egg proteins while treating hair problems with natural ingredients in just three minutes.
It is a pre-shampoo hair solution that helps nourish, condition and treat your hair.
Use it every time before you shampoo; leave on for 3 minutes and shampoo as usual.
Available in three variants of Extreme Moisturizing, Hair Fall Control, and Repair and Restore, Vatika Hair Mayonnaise is a blend of olive oil, egg proteins, and other natural ingredients.
The oil nourishes and strengthens hair, egg conditions to provide shine and softness, and natural ingredients treat damaged hair.